RESIDENCE SALVATOR
Dusni 6, Prague Prague 1 Old Town, The Czech Republic
---
---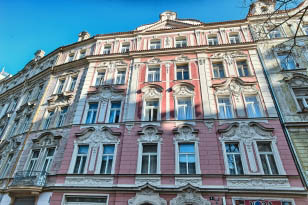 Salvator apartments are situated in the core of the historical centre of Prague. It is surrounded by the most important sights of Prague and places such as Old Town Square, Wenceslas Square, the Royal Way and the Jewish Town. The apartments is in the quiet surroundings of Prague St. Salvator Church, just opposite the Prague St. Salvator Church. These apartments are an ideal starting point for unforgettable walks through old Prague. These apartments are completely new equipped with modern furniture.
---
---
FLOOR PLANS
---
В ЗДАНИИ
AMEX-VISA-EC/MC
прачечная/химчистка
лифт
бесплатная детская кроватка




возможно проживание домашних животных
интернет
трансфер
уборка при отъезде



В АПАРТАМЕНТАХ
ванная комната (вана)/WC
кондиционер
TV
спутниковое ТВ
радио
Hi-Fi
гладильная доска
тостер
микроволновка
печь
рефрижератор
посудомойка
сейф
ванная комната (душ)/WC




полностью оборудованная кухня
холодильник
kitchen available
интернет
кровать
twin кровать
две ванный комнаты
ДВД
electric stove
complimentary toiletries
LCD TV
WI-FI internet
hob



---
MAP
---
О районе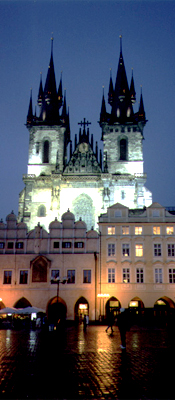 The Salvator apartments are conveniently located close to many of the historical places of interest. Wenceslas Square, the Old Town Square and famous astronomical clock are just a 5 minutes walk away. All prestigious sites in the historical center of Prague are easily accessible from there.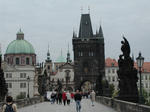 центр
Карлов Мост был построен в 1357 году чешским королём и римским императором Карлом 4 и почти 4 века был единственным соиденением между двумя районами Праги.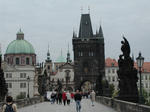 Charles Bridge
Карлов Мост был построен в 1357 году чешским королём и римским императором Карлом 4 и почти 4 века был единственным соиденением между двумя районами Праги.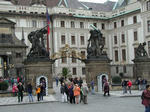 Prague Castle - St. Vitus Cathedral, St. George Convent, Royal Palace, Gardens
С возникновением Чехословакии в 1918, Пражский град стал опять центром чешского государства.
---
---










Testimonials
Two bedroom apartment
"Thank you Prague City Apartments, the property was in a perfect location. Just a couple of blocks to the main square so close enough to run home in the middle of the day to rest up or drop packages off; but far enough from the hustle and bustle of tourists that visit Prague on weekends. Great restaurants, cafes, bars and shopping in all directions. The apartment itself was clean and spacious. Our unit had a small kitchen but we really did not need anything larger...."
See more two bedroom reviews
Two bedroom apartment
"Gorgeous apartment in an amazing location, just two minutes from Old Town Square. Our 9-year-old daughter said the first night, "I feel like a princess staying here!" We could walk to absolutely everywhere in the city that we wanted to go. Emails were always answered promptly, both before and during our stay. Check-in and check-out procedures were very convenient, and the driver meeting us at the train station made everything easier."
See more two bedroom reviews
Other guests also liked