APARTMENTS U ZLATEHO PLUHU
Novy Svet 88/23, Prague Hradcany, République Tchčque
---
---
Our lovely apartments are located in historical house in "Novy Svet" street, only few minutes walk from the Prague Castle. Novy Svet (New World) is name of a street with small historical houses built in renascence and early baroque era. Spend couple of days in our apartments and you will love this place. Here you will get the best opportunity to discover mysteries of the Prague Castle and its surroundings.
---
---
FLOOR PLANS
---
AMÉNAGEMENT DE LA MAISON
terrasse d'été
Dinners Club
EuroCard/Mastercard
chambres non fumeurs




ménage final
sacs de bébé
transport de/ en aeroport
Visa



AMÉNAGEMENT DE L'APPARTEMENT
salle a bains (bagnoire)/ WC
cuisine compl?tement équipée




linge de lit et de toilette compris.



---
MAP
---
De l'entour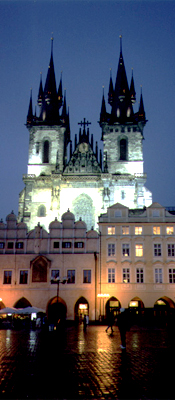 Please welcome to Hradcany – a dreamland of narrow lanes and romantic corners. Character of this old quarter of Prague hasn't changed for centuries and became one of the most popular places of locals as well as visitors. Novy Svet (New World) used to be just an outskirts of the Prague Castle. Today it is a mysterious part of a lovely walk from the Loreto square to the Prague Castle.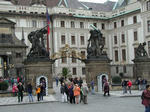 Château De Prague - Cathédrale De Saint Vitus, Couvent De Rue George, Palais Royal, Jardins
Apres l'origine de la République Tcheque, en 1918, le château de Prague est devenu de nouveau le centre de l'état.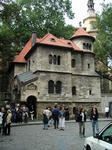 Quart Juif
Pendant des sičcles les juifs ont été soumis aux pogroms et ŕ la persécution.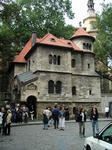 City centre
Pendant des sičcles les juifs ont été soumis aux pogroms et ŕ la persécution.
---
---










Testimonials
Other guests also liked