These completely reconstructed one-bedroom apartments are located on the King Road, close to the Prague Castle, in the picturesque Nerudova street. Situated in the attic of a historical house, they offer a feeling of old Prague. Comfortably conditioned apartments are ideal not only for tourists but also for long term rentals. Please note that as it is in the attic you have to climb steps.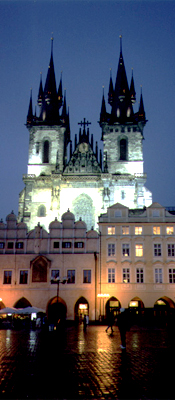 The Nerudova street is leading up from the Little Quarter Square to the Prague Castle, it used to be a part of the Royal Way. It is architectury very interesting street with Renaissance and Baroque facades and famous "house signs" - emblems used for distinguish houses before the introduction of numbers.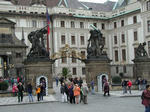 Prague Castle - St. Vitus Cathedral, St. George Convent, Royal Palace, Gardens
After the origin of the Czechoslovak Republic in 1918 Prague Castle once again became the centre of the state.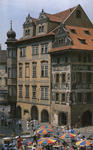 Little Quarter Square - St. Nicolas Church
The Little Quarter (Lesser Town) was established in 1257, built on the slopes below Prague Castle. In 1541 it was badly damaged by a great fire and than erected again during 17
th
and 18
th
century. It is part of Prague least effected by recent history having an image as the ultimate Baroque City.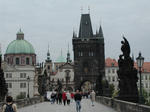 Charles Bridge
Charles Bridge was built by Bohemian king and Holy Roman Emperor Charles IV. in 1357 and for four hundred years was the only connection between the two halves of Prague.